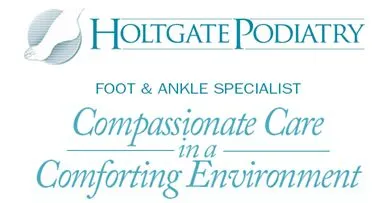 Holtgate Podiatry
Accepting New Patients
Welcome to our podiatry practice in Lemoyne, Pennsylvania. We serve our patients in the local area of Harrisburg, Camp Hill, New Cumberland, Enola, and Mechanicsburg PA.
We are grateful that you have chosen our office for your foot-care needs and we will do our best to provide you with the highest quality care in a warm and friendly environment.
One of the goals of our practice and our newly designed web site is to provide you with the best possible podiatric care available. As you navigate through our site you will find a wealth of information about podiatry, foot and ankle ailments, and treatments available.
We want you to feel comfortable in our office and hope you will feel comfortable in discussing any of your concerns. Everyone in this office is a trained professional who has your best interest as their primary goal.
Our mission is to provide comprehensive, state of the art Podiatric care in a compassionate and comforting environment.
Sally Fayed, DPM
Doctor of Podiatric Medicine and Surgery
Holtgate Podiatry
717 Market Street, Suite 101
PO Box 415
Lemoyne, PA 17043
Phone: (717) 731-1133
Fax: (717) 635-8385

Section 1557 of the Affordable Care Act